aliensamba
Title:
are you brave enough to leave with me tonight?
Author:

aliensamba
Notes:
This is their journey. This is their path.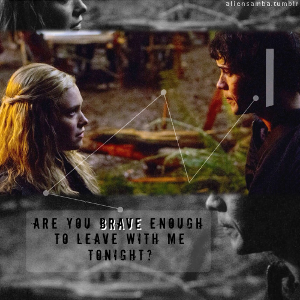 Link:
http://aliensamba.dreamwidth.org/14207.html

aliensamba
Welcome to

bellarke
This is a community for Bellamy Blake and Clarke Griffin, two characters from "The 100", by Kass Morgan. They are portrayed by Bob Morley and Eliza Taylor on CW's The 100.
All fanworks are welcome.
( Read more... )